Thursday, October 20, 2011
I feel like I am making up for lost time with so many posts in one day lol. Tomorrow we will be away on a field trip so there will be no crafting . The 1st is a take out box that I cut from the Cricut with the new Art Philosophy cart and the flower as well! It was super simple and I think we will be making these at my next class. The next is just something from the dark corners of my mind- It is however a little pouch that I will probably put a treat bag in filled with mini cookies! Again I am working on pictures so I have quite a few!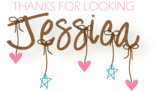 Posted by

Jessica
at 5:03 PM
3 comments:
Links to this post


Wow I must be on fire, this is my second post today-go me! This is a super simple cutesy little fall bag that I cut out using the new ART Philosophy Cricut cart from CTMH. I stamped my pumpkin and pop dotted it and then finished it of with a little jute and a button! This is what we will be making at a gathering this weekend and I am pretty sure it is going to be filled with something yummy! Have a great day!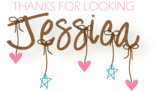 Posted by

Jessica
at 1:19 PM
No comments:
Links to this post


Well it actually seems rather nice to have another post except for the fact that I can not take a decent picture to save my life! It's always either dark and dreary or way to bright or midnight! So I apologize in advance it is what it is! I got a bunch of great old wooden stamps from a lady over the summer who was selling off everything stamp related for dirt cheap! This adorable snowman was calling my name. I added some liquid glass for some shine and the snowflakes are covered in glitter! The paper is from CTMH and is called Believe.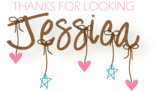 Posted by

Jessica
at 1:13 PM
No comments:
Links to this post


Monday, October 17, 2011
I am sure after my long abscence most of you must have assumed that I had been kidnapped by aliens and was somewhere in space sharing my crafting skills with the extra terrestials. Wait-what you did not assume that, oh okay anyways I have just been super busy and the ole blog has not been top priority. I did however manage to make a card today using this weeks
Mojo Monday
sketch and a most adorable little House Mouse stamp. I am going to spare you all the details but if you have any questions ask away! Hopefully I will be showing up around here a little more often. Till we meet again I hope you have a lovely!
Posted by

Jessica
at 5:17 PM
No comments:
Links to this post